Today was CJ's first trip to the POOL in Germany!!!
He had soooo much fun crawlilng around!!!
Goofy Grinning Self!
Giving mama a funny look! LOL!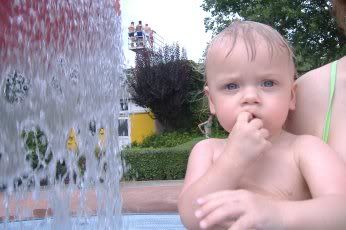 AHH that water feels good!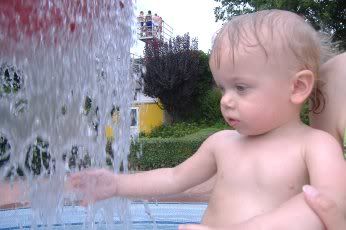 Now lets see where I can crawl to!
Mama keeps following me with that dern camera!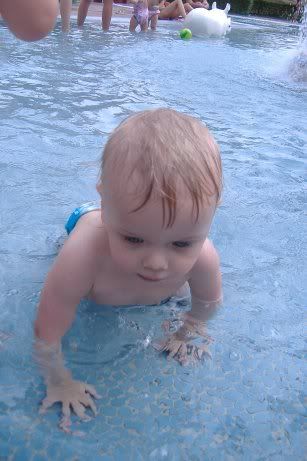 I'll run away before she catches me so I can stay forever!