Bathtub, Boppy Pillow, and Diapers!
Winnie the Pooh hooded Blanket, two washclothes, Brush, Comb, Bath Puppet, and shoes!
Five Very cute outfits!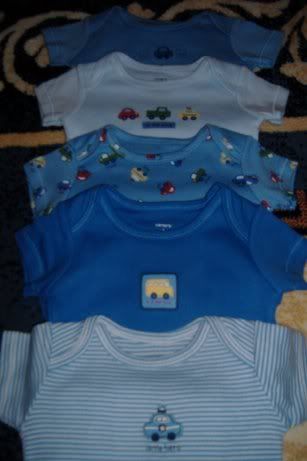 Matching Blanket, two outfits, bib, and hat!
Chuck picked out this cute little outfit with matching hat!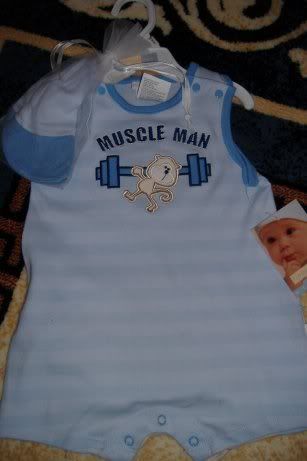 HIS HOMECOMING OUTFIT!!! The girls picked it out!
His Bassinet!
Oh and this is stuff I won on a website for winning a contest!
A hooded towel, a blanket, and wrist rattles!
Then this is his side of the room!