Here is Kailey and Cassie that morning, ready to go to school!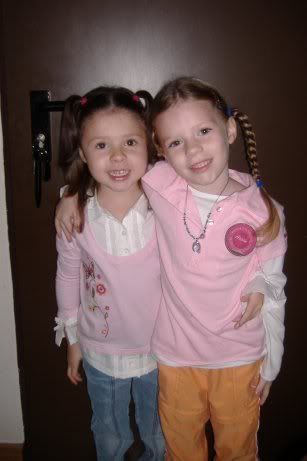 Ahh there is CJ, coming to get into the picture!
Opps there he goes! He can never be still for to long!
Kailey and her cute little crown they made her at school to wear for the day!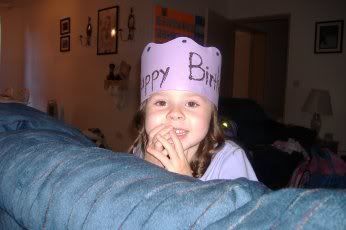 Kailey and her Birthday Cake!
Her blowing out the candles!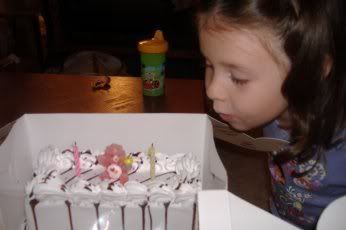 Kailey eating her Ice Cream cake!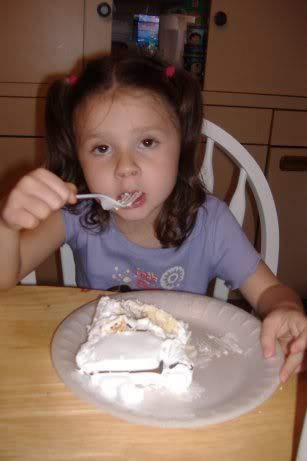 Cassie eating some cake!
And Little CJ eating his peice of Cake! YUMMY!