Monday we went to the near by antique store in Baumholder.
Here are two pictures:
Shannon, Me, CJ, Kailey, and Cassie standing outside the store: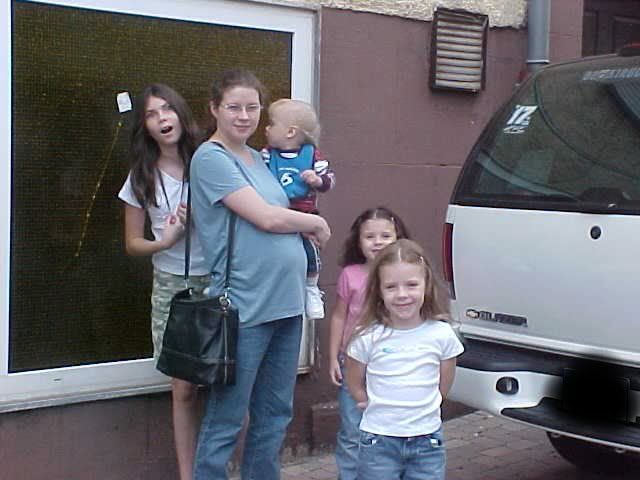 Then after we left there we went to a store called Hela. And on the way we got to ride by the Church in the Rock.