Bathtime at the Payne's House LOL!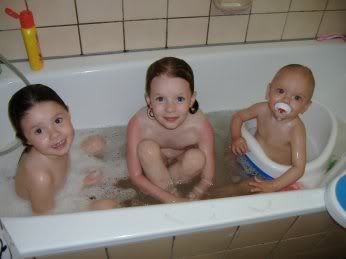 Kailey, Cassie, and CJ!
Poor Cassie went to a birthday party today that was outside and her little shoulders got burnt. And crazy CJ has his paci in upside down LOL!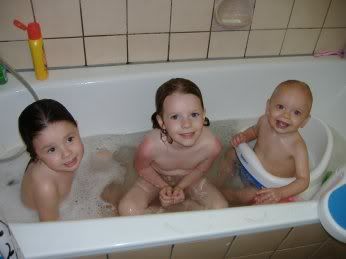 All 3 of them again!
And Last but not least my little CJ!